Custom Decals For Auto Dealers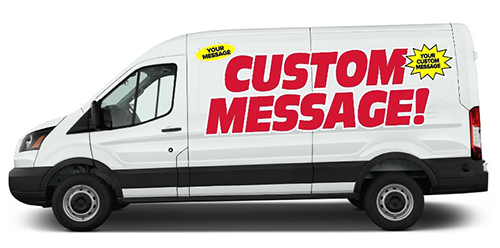 What On-Site Custom Advertising Can Do For You:
Create a unique and bright message to trigger purchases
Match online, TV, radio, and national advertising onsite to expand your marketing dollars' reach and cement the message with prospects
Easily advertise onsite for a fraction of your regular monthly marketing costs.
Create positive dealership interactions with a conversation starter for consumer and sales staff
Present 'on point' messages to make it easy for the customer to drive in and engage your sales team
Let Us Create A Program That Works for Your Dealership:
We offer diverse advertising programs to meet your marketing needs. We can work with you directly or partner with your marketing agency to match your online, TV, and radio ads to solidify the message to prospects. 38% of car buyers are motivated by price and payment options. Easily enhance purchase triggers with clear messages and price options on vehicles. Promote national campaigns and create conversation starters. Our advertising programs offer much more than vehicle graphics. We can custom create entry way advertising for dealerships' doors, windows, and service garage windows that match local or national marketing campaigns.
For a mere fraction of your monthly marketing costs, we provide customized on-site advertising that has been proven to increase sales.
Contact Us For Custom Advertising Programs

Maximize Marketing and Promotion With Car Wraps and Window Displays
Marketing and promoting is critical and highly important among automotive dealerships. Without such, you may no longer enjoy the amount of sales you are targeting. Do you know that you can maximize your marketing and promotion efforts through car wraps and window displays?
Easily Move Aging Inventory
Having a difficult time getting selling older vehicles? Attract buyers immediately by creating a high impact display. Instead of a small sticker tag, easily let them know how affordable this vehicle can be and enhance purchasing triggers.
Advertise Financing Options
38% of car buyers move based on price. Create a clear message for purchasing triggers. Make prospects aware of their options before talking to the sales staff.
Ad Match
We can create graphics that match your current print ads, commercials, and social media campaigns. Just email us your ad and we'll do the rest. Your customers will recognize the promotion immediately upon pulling into your dealership. It's a great conversation starter to engage with sales staff.
Holiday Promotions
Create more visibility for your holiday promotions. Draw more customers during the holiday seasons by created personal messages on your vehicles to encourage viewers to pull into your dealership.
Easily Promote Events On Vehicles
Turn your vehicles into billboards for any event. Increase event visibility from the street with parked vehicles or turn your vehicle into a moving billboard. Enhance a wide reach for a fraction of your event advertising costs. Let us deliver a temporary vehicle side for your next event.
Events: Grand Openings, Golf Outings, Sporting Events, Church Events, Parades, Give-Aways, Special Events, Car Dealerships, Moving Events, Seasonal Events, Charity, Food Drives, Toy Drives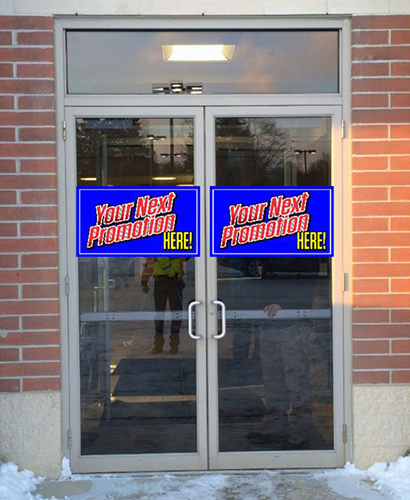 Be on Top of the Competition with Vehicle Wraps
Competition has always been one of the major challenges among businesses. As such, you need to step up to stay on top. You need to be aggressive and creative in catching the attention of customers.
With vinyl wraps, you can maximize your potential in business. You can reach more clients and expand your market.
Just tell us what you want your advertisement to be like and we will bring your concept to life. We at Big Numbers Direct can customize your very own vinyl wraps according to your preference and purpose. In short, its concept may focus on your professionalism or highlight your product's strengths.
If you are a car and auto dealership company, for instance, we can transform your model vehicles into moving ads. Do not worry, we will not take away the natural beauty of your cars. In fact, we will enhance them further with the wraps we design specially for you. In addition, potential customers can get more information about the company through the wraps.
How to Make Wraps Work for Your Car Dealership Business
As an experienced wraps designer and supplier, Big Numbers Direct can create graphics suited for different clients. We can produce the most eye-catching and delightful graphics for your dealership, delivery vehicles, and customer shuttles. We can also create a customized design for the vehicles your clients purchased from you.
Design for the Company in General
We can let our topnotch graphic designers and layout artists come up with a general design for your business. These can be installed in your office and some of your vehicles. These will be designed according to your company's vision, mission, and preference.
Design for Delivery Vehicles
Your delivery vehicles can be your perfect canvas, too, for wraps. You can maximize their trips by ensuring that they carry with them your brand.
Design for Customer Shuttles
If you have a dedicated vehicle for customers, you can maximize their presence by designing your wraps into an effective ad. This will be packed with essential details which your customers may find interesting. While they are lining up to get inside, they can read and check the wraps for some informative details.
Design for Customers' Fleets
There are customers who buy vehicles in fleets. And at times, they want these cars to have almost the same look. Thus, they want to have them designed. As a car dealership company, you are asked if you can meet such a requirement. We can partner with you in this regard. We can be your partner in meeting your customers' expectations and needs. Of course, you do not want to lose a huge account just because you do not have such a service, right?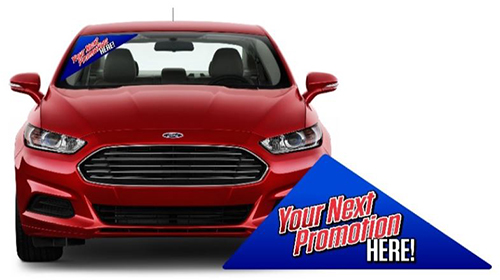 Our Commitment
Big Numbers Direct can provide you with different types of graphic designs according to your needs. It is our commitment to satisfying you and your discriminating taste.
The following are what we can offer:
Car Decals
Van Decals
Vehicle Window Triangle Decals
Door Window Graphics
Custom Message Decals
Custom Advertising Options
Ad Match
Holiday Promotion
Event Promotion
Financing Option Graphics
CONTACT US Today (Even for Rush Orders)

Still can't find the right idea for your vinyl car wraps and window displays? Worry not! Our experienced and accommodating staff can help you with that. The only thing you have to do is contact us now!
Meanwhile, if you have rush orders, do not hesitate to reach us, too. We have experience with rush orders before, thus, you can be confident that we can deliver.